Well…5 actually!  To kick things off, here are 5 books I have enjoyed recently and all of which I found hard to put down.  Each one led me to another book by the same author – so of course I was eternally grateful as I didn't have to worry about being indecisive when I next visited the bookshop!
'The Innocent' by Ian McEwan
The first book I read by Ian McEwan and what an exciting read!  If you haven't read any of his books then I recommend you start right here.  Once I read this book I decided to read everything he has ever written (many of which have been made in to films, but they're never as good as the books!).  There's a bit of cold war history, some tragedy, a bit of a love story and lots of suspense – give it a go, you won't regret it!
2. 'Starter for 10' by David Nicholls
A funny, light-hearted read which took me back to my student days.  David Nicholls is a great writer who knows how to tug at the heart strings and make you laugh out loud. If you were a student in the 1980s or 1990s then this book is a must!  Another one that was made into a film – but always read the book first!
3. 'Restless' by William Boyd
If, like me, you grew up watching James Bond films and love a good mystery, then you will really enjoy this book.  Set during the start of the second world war and also in more recent times, it is full of espionage and subterfuge – an exciting read!
4. 'The President's Hat' by Antoine Laurain
For those of you who enjoy a short story, this novel is quite a quick read and was a fantastic find when I picked it up in a charity shop!  You don't have to have been to Paris to enjoy the book but I think it definitely adds to the experience.  The concept, a hat which seems to positively affect the lives of whoever wears it – simple idea and great fun!
5. 'Never Let Me Go' by Kazuo Ishiguro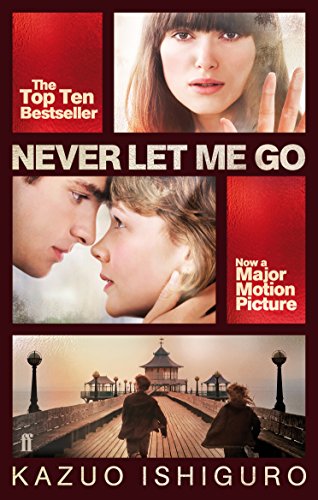 Wow, what an amazing plot in this book!  I had no idea that the book would affect me in the way it did.  It is an engrossing read up until the huge twist in the plot and then it is truly gripping!  One of my favourites in this list of 5 – and yes, sorry but this one has also been made into a film!
***Based on my love for these 5 fantastic books, can anyone suggest what I should read next? All contributions welcome… Thanks!